Our client, Silicon Net Tech commissioned us for an Awareness & App Acquisition Campaign For SPAY. SPayGlobal (formerly known as Sarawak Pay) is the Sarawak Government Fintech mobile app platform that provides a convenient and secured eWallet functionality.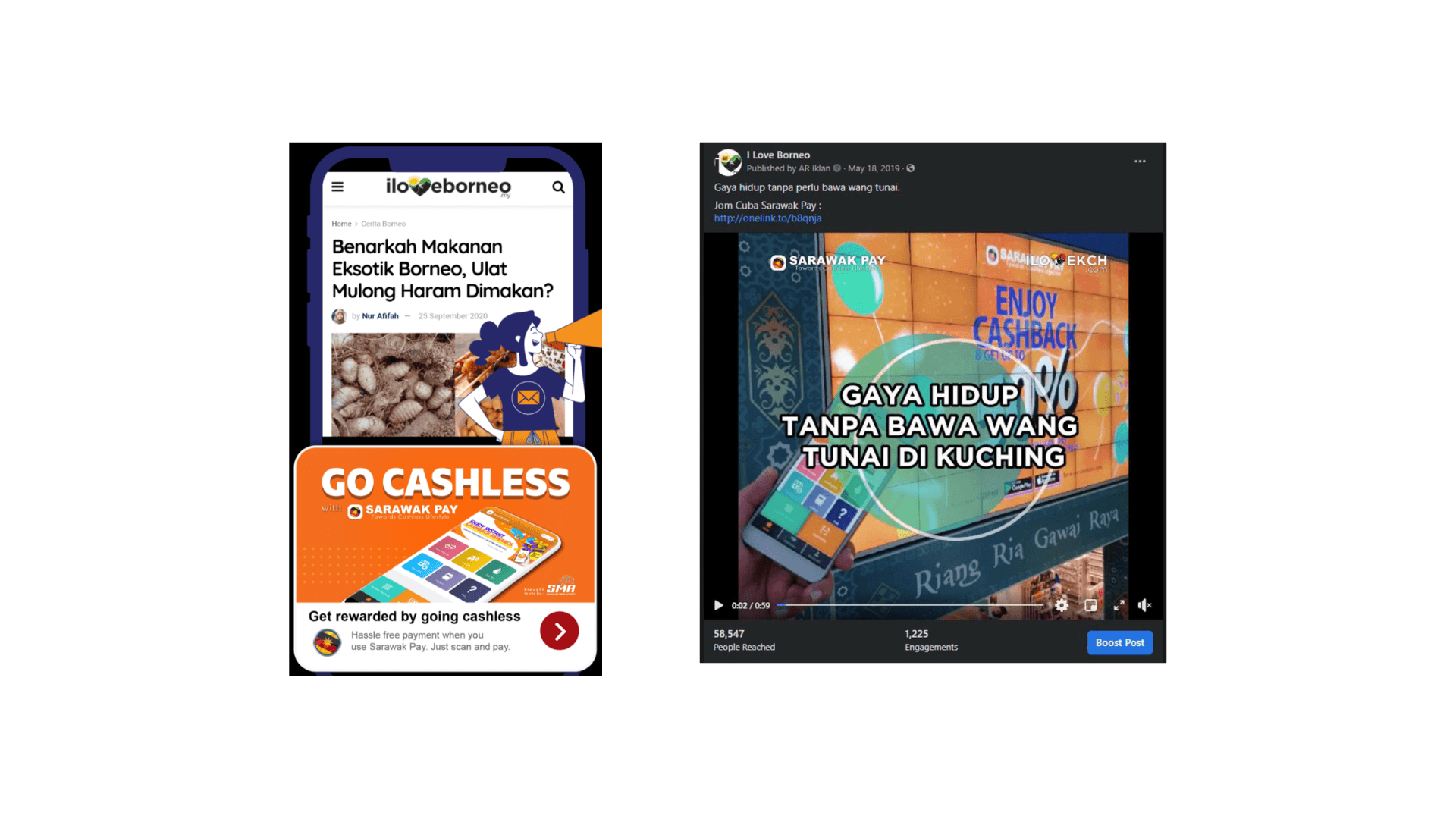 Digital Marketing
Targeted Campaign
Branded Content
As a new brand and a new product, SPay needed to be introduced as a government initiative that is also a better way to do transactions. We push out our Digital Marketing campaign for App Acquisition (or App Installs) and also did a deep integration of FB and Firebase SDK to track and optimise the overall campaign.
Leveraging on our assets and large audience, this campaign also involved a paid content slot via ilovekuching and iloveborneo in the form of a video series.
Need Answers? Let's Connect
Whether you have queries, ideas, or simply want to discuss possibilities, we're here to help. Dive into a conversation with us and let's bring clarity to your thoughts.