TEGAS Digital Village & Innovation Hub
Client: Cradle Fund Sdn Bhd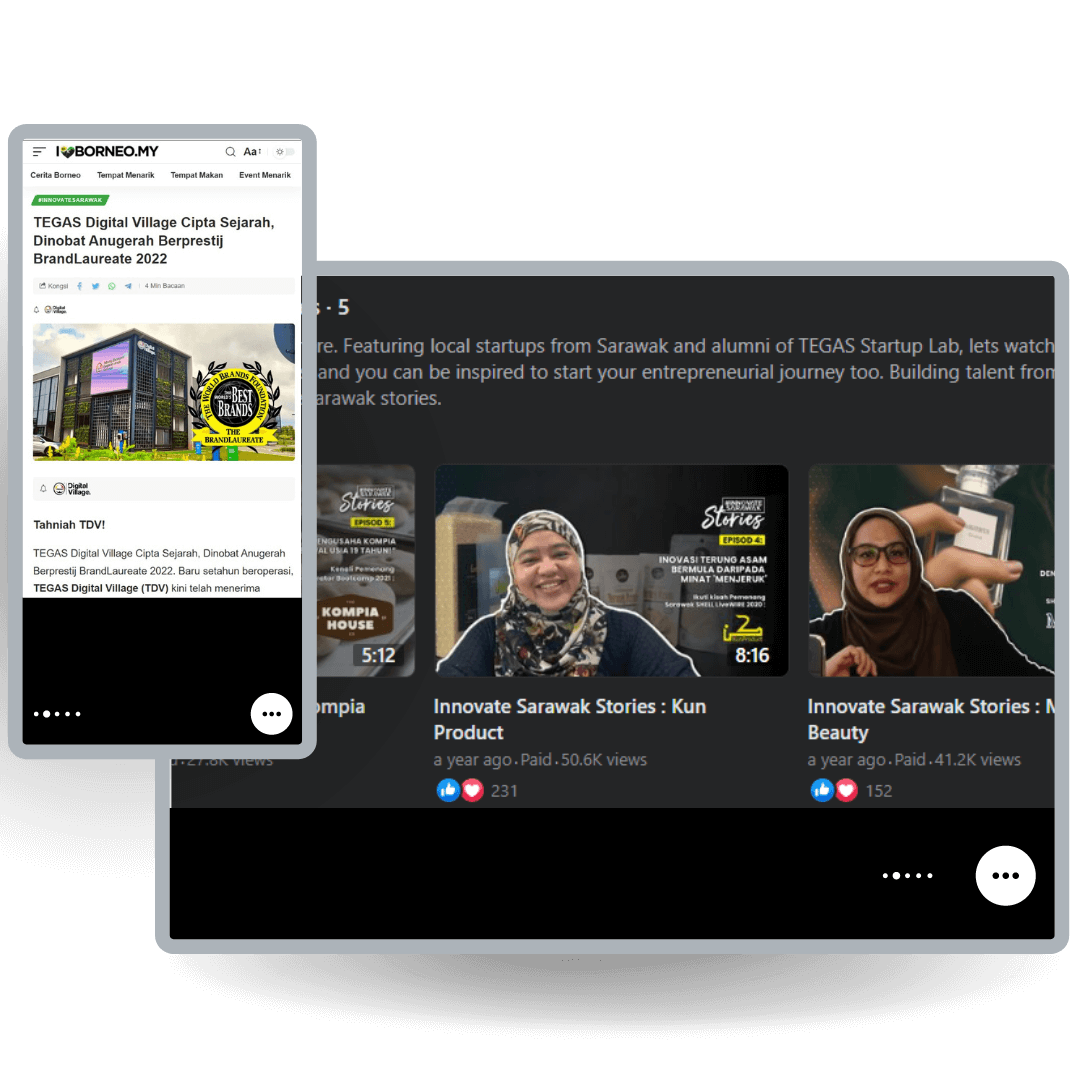 Our relationship with our client TEGAS is a rewarding and we continue to appreciate their business with us. Borneo Digital has been tasked to execute multiple services for this entity to create awareness of and promote their many initiatives, events and branding.
Scope of Our Responsibilities
Creatives & Graphic Design
Chronicle of Our Achievements
Among the most notable events out of many is how we assisted our client in a Deep Integrated Lead Acquisition Campaign for TEGAS Pre Accelerator and TEGAS Startup Lab.We created the visual and copy for their programmes under campaign called #INNOVATESARAWAK. On top of advertorials on our owned assets, iloveborneo.my and ilovekuching.com.Together with TEGAS, we also now have a video series called Innovate Sarawak Stories, which is now entering its 3rd series in 2022.