GrabFood in Kuching & Kota Kinabalu
Our client, Grab, was motivated to reach out to local media partners to promote their GrabFood service.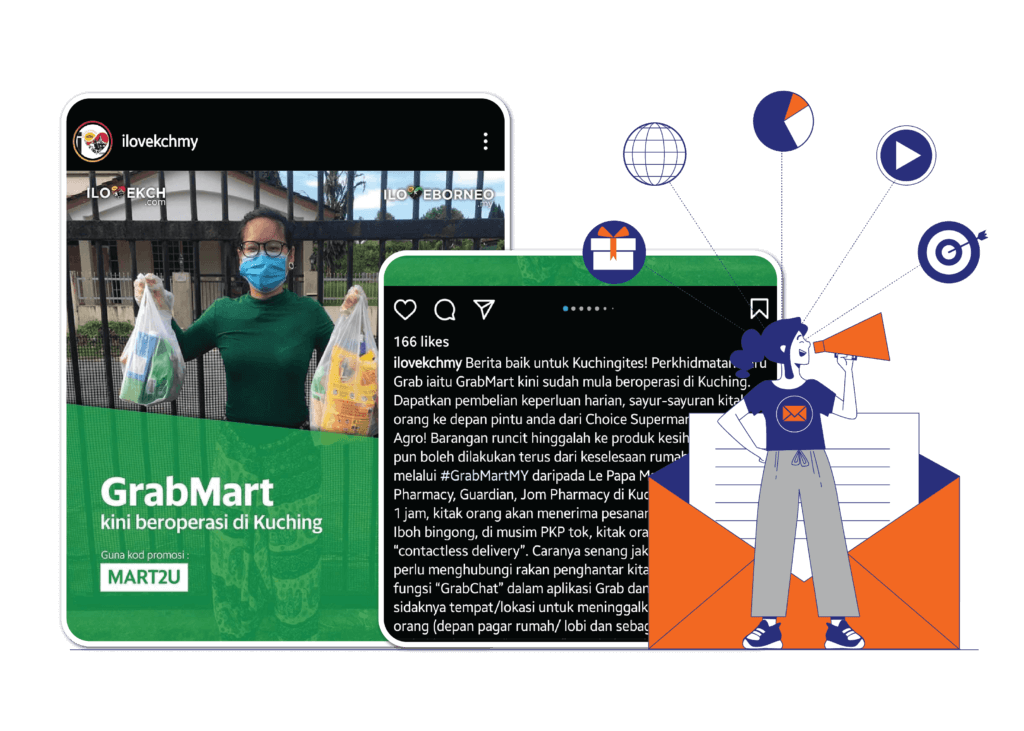 Targeted Campaign
Branded Content
We provided a paid content slot through our owned media assets via iloveborneo.my. to promote Grabfood and Grabmart in Kuching, Kota Kinabalu.
On top of creating the content, we were able to do a targeted campaign geographically through the Meta (then Facebook) Audience Network.
Need Answers? Let's Connect
Whether you have queries, ideas, or simply want to discuss possibilities, we're here to help. Dive into a conversation with us and let's bring clarity to your thoughts.